Congratulations – to our top ten 2011 "Wetlands Are Wonderful Conservation Poster contest winners.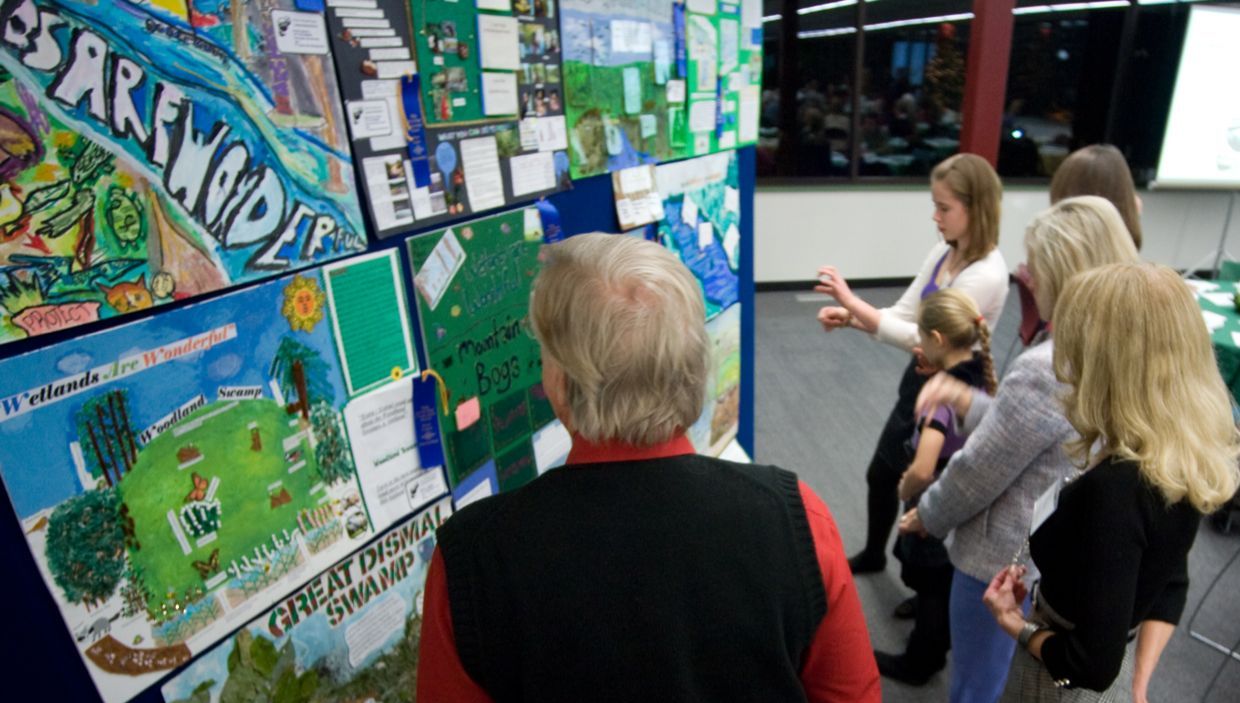 For creating wonderful "Wetlands Are Wonderful" posters, 10 fifth grade students were honored December 8th at the 46th Annual Conservation Awards Celebration hosted by the Friends of Wake Soil and Water Conservation District.   The Top Three poster winners received  cash awards:  $100 / $50 /$25.  The 1st Place poster advances to the regional Area 4 Poster Contest in April 2012, competing against the best posters from 10 neighboring counties.
"This year's Top Ten are absolutely amazing!," said Thomas Dean, Chair of the Wake District Board of Supervisors.  "These 10-year olds certainly rose to the challenge of researching a specific type of wetland in NC, and illustrating how that wetland benefits people and the environment.  Each child incorporated the required science and creative artwork, complete with that 'wow' factor!"
Over 825 fifth grade students from 12 elementary schools in six Wake County towns participated in this year's conservation poster contest sponsored by Wake Soil and Water Conservation District and Novozymes Nature's GREEN-RELEAF Composting.
The Annual Conservation Awards Celebration spotlights citizens who, in the past year, have gone the extra mile in conserving the county's natural resources with exemplary practices, in communicating the conservation message to a broad audience, and in learning about the natural world and the importance of conservation.
The top ten poster contest winners came from the following schools:
Alston Ridge Elementary In Cary
Farmington Woods Elementary In Cary
Green Hope Elementary In Cary
Hunter Elementary In Raleigh
Lockhart Elementary In Knightdale
Pleasant Union Elementary In Raleigh
Wendell Elementary In Wendell