When you need a break from the heat, grab a cool beverage and take time to slide through the photos.
It will give you a perspective of what goes on at the Resource Conservation Workshop.
From the workshop evaluation form: words from a rising junior, "The portion I liked the best was learning about best management practices that can be
used to conserve soil and prevent runoff." Comments like this makes our day!
The photos are from this year's Resource Conservation Workshop are
available at the URL below.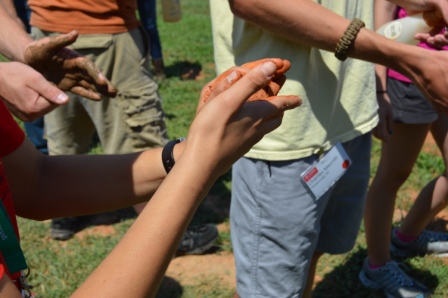 The Friends and the Board of Supervisors sponsor Wake Students to attend this weeklong, statewide workshop.
You can support more scholarships here:
https://friendsofwakeswcd.wordpress.com/membership/camp/